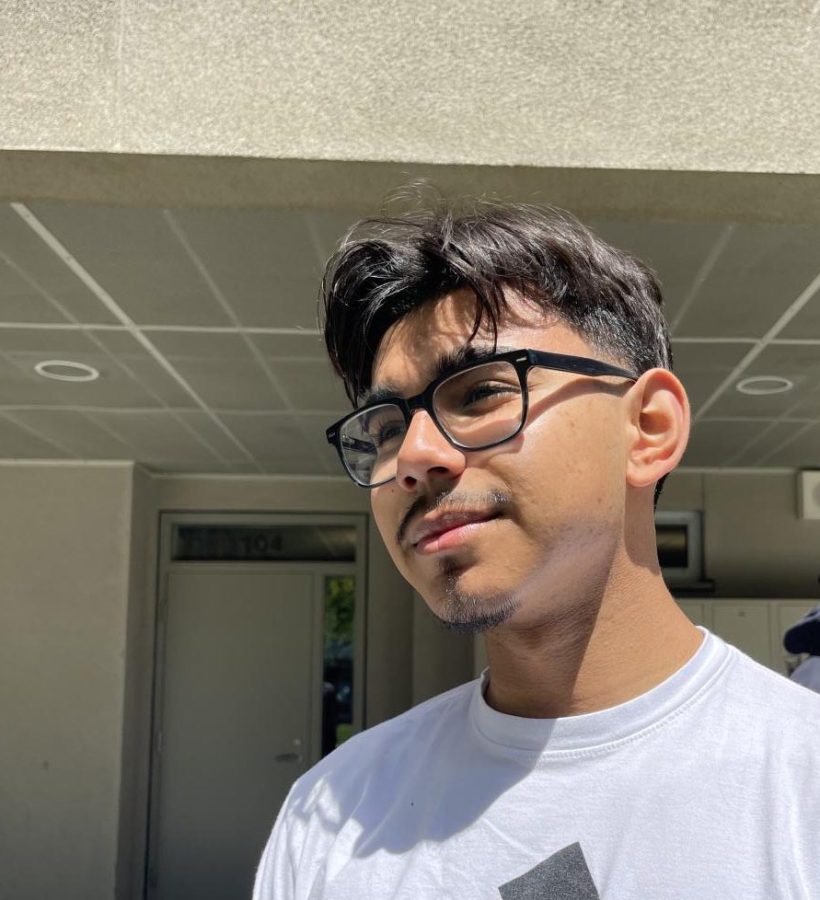 Photo by Betsabeth Cacho Lopez
Juan Carlos Macias
Juan Carlos (J.C.) Macias is a dedicated student with a strong GPA who managed to earn all As during the pandemic, when classes were held only on Zoom.
In fact, his dedication to school was part of his favorite high school memory. He got fired from his first job at Starbucks because he had chosen to focus on schoolwork over his job.
Unexpected events like that have taught him to be flexible.
"Things change and you gotta be ready and embrace it," he said. "That's life, and change is good."
When J.C. came to campus as a freshman, he was quiet and tended not to socialize outside of his close friend group. Senior Maynor Bac-Itzep said that since then, J.C. has come out of his shell and become friendlier, revealing who he really is.
English teacher and head dorm Residential Faculty Darren Chan has known J.C. for years and considers him "a young man of integrity, sincere and thoughtful and a joy to be around."
"J.C. has always been a sweet kid," Darren said in an email. "For as long as I've known him, he's a kid that loves his family and honors his parents. He cares deeply about those closest to him and is a friend to all."
Darren used to be the advisor for J.C.'s older brother (Manny Macias, class of 2010).
"He invited me to his house for J.C.'s birthday," Darren said. "J.C. was just a toddler at the time, so this moment was special."
As he prepares for his next step, J.C. reflects that his friends have been all-important in high school.
"The key to get through Eastside is friends," J.C. said. "Friends is what makes it worth it, they make classes fun, and make it nice to be here."
J.C. will take his positive energy and determination to Santa Clara University in the fall.