Covid Inspires Eastsiders To Take up New Hobbies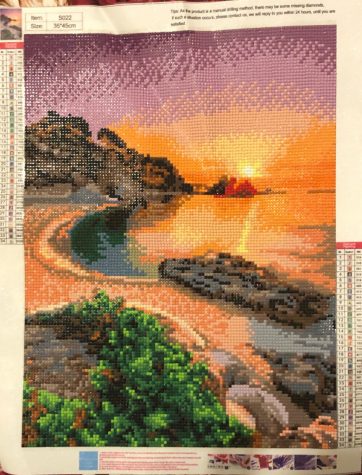 Start with a mystery … the player is a lawyer … the action is a trial …
"I would change the mood with cliffhangers," said junior Joshua Nickings. "I always wanted to make my own game, I wanted to do it all by myself."
The mystery is at the core of an online game that Josh is creating — a new hobby he has pursued since Covid-19 forced him to stay home. The virus has impacted our daily lives in various manners, one of them being California's shelter-in-place order. Eastside students and staff members are distance-learning via Zoom and online resources. Everyone is staying home more often than usual, and that itself can be a silver lining in our chaotic world. 
Staying at home may seem boring for some people, but not for all. Having more time has given people the opportunity to explore new hobbies or continue from where they left off. Josh has always had a hobby, going back to when he was a little kid and started learning how to fold paper — origami. These days, he is learning to make online games and also to compose and record music.
"It's something I can do to pass the time," Josh said. "Knowing that I have something to do is nice and fun." 
Having a hobby isn't just a way to pass time, it can encourage growth. 
"It's good to have hobbies you're not good at, to practice failing," said Residential Faculty member Amy Cummings. "It's fun being out there acting goofy in front of my colleagues."
Because Amy couldn't do her normal hobbies, such as rock climbing, and after being inspired by a skating video by @rinnyrioty, Amy took an interest in roller skating. She bought a pair of skates off eBay and began practicing at Eastside. 
"Skating has a similar feeling to riding a bike: You stop pedaling and you're coasting through the wind," Amy said. "I want to be good enough to be carefree and glide like a bird."
Amy isn't the only one benefiting from her hobby. Junior Itzel Revuelta loves challenging her brain with puzzles and recently came across a new art form called "diamond painting". Similar to coloring by number, diamond painting is a mosaic art form where beads are glued onto a canvas that has numbers corresponding to different beads. Her favorite picture shows a beach cove against a purple and orange sky.
"This is my favorite because I love watching the sunset," she said.
Diamond painting has helped Itzel forget about the outside world, and although it takes up time, she feels accomplished and has fun. 
"It's relaxing," she said. "You just have to focus on the beads and not on anything else."