Tattoos Show Family Love
Tattoos are hiding all around campus, under shirts and hoodies, pants and socks. A number of students and staff have tattoos that specifically express their love for their families.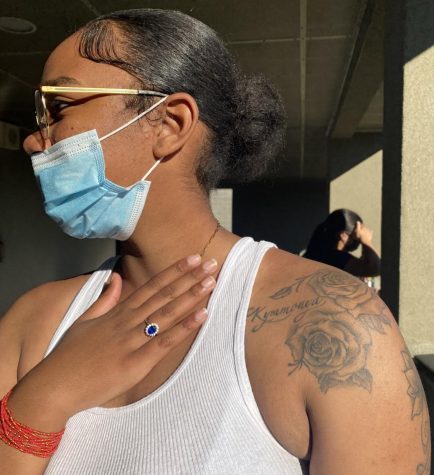 Senior Jovanna Carter got two tattoos back in 2020. Her first tattoo was her mother's name surrounded by roses.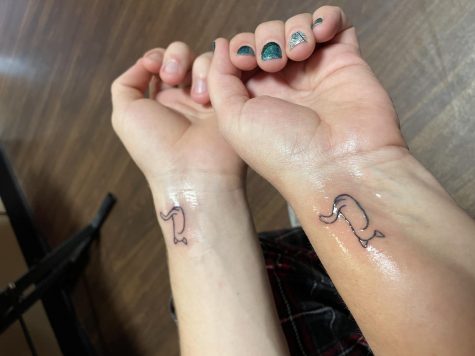 English teacher Amy Reilly and her son recently got matching tattoos of their cat Popcorn on their wrists for her son's 18th birthday.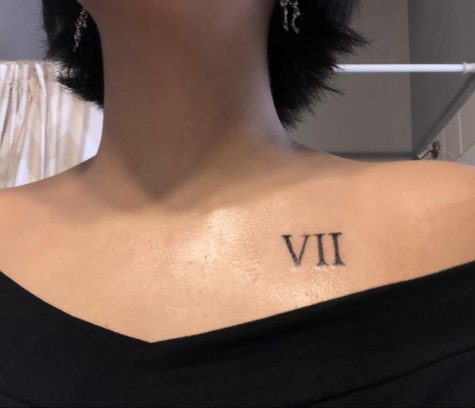 Senior Nazareth Perez got a tattoo in April on her 18th birthday.
The number 7 in Roman numerals honors their seven siblings. They wanted to symbolize the closeness of their family.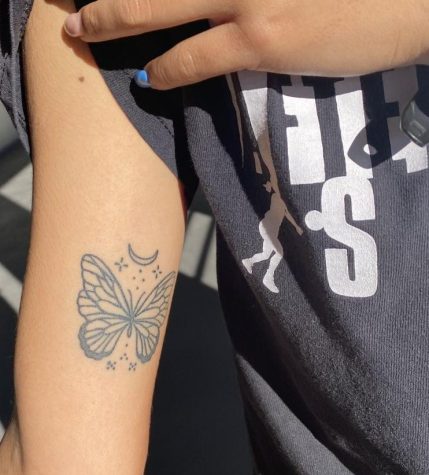 Senior Alondra Zamora got her tattoo on her 18th birthday.
The tattoo is a matching sister with her mom,  where she has a butterfly with a moon and her sister has a sun.  Her mom plans to get the same tattoo, but with both the sun and the moon.