Gen-z Steps Into Political Leadership
Maxwell Frost, a 25-year-old advocate and community organizer, became the first Gen-Z member elected to Congress after winning a House seat in Florida's 10th Congressional District on Nov. 8. The democrat of African-American and Latino descent, ran for a vacant seat against Republican Calvin Wimbish, and his victory marks an historic turning point in American politics, the entry of a new generation onto the national stage.
"WE WON!!!!!" Frost tweeted after the announcement. "History was made tonight. We made history for Floridians, for Gen z, and for everyone who believes we deserve a better future."
Growing up in rural Orlando, Frost experienced police abuse and saw his community taken by gun violence. As a community organizer and advocate, he helped people in working families like his own and people of color who were marginalized by society.
Frost began his activism while he was still a student living at home. As a high schooler, he flew to Connecticut to figure out how to help after the school shooting at Sandy Hook School in 2012. Since then, he became a national leader in the fight to end gun violence, helping pass major gun legislation. He worked at the ACLU fighting for abortion rights and led a voter turnout program in Florida that helped drive record youth turnout in 2020, which helped the Democratic Party hold the House and win control of the Senate and Presidency.
Having the first Gen-Z representative in the House means a lot to students.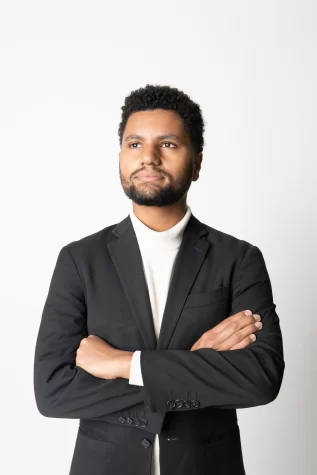 "Being able to have opinions coming from Frost, who shares many high school visions, makes me interested in the fact that he is solely not just representing himself, but the views of people like me," said senior Jocelyn Guzman.
Jocelyn and other students said that politics is usually dominated by adults who all share the same opinions, and that adding a Gen-Z person in the House will bring about a change in perspective.
"Being able to have a young 25-year-old instead of older people is good for society because maybe now we will finally see some changes, " senior Brandon Perez said.
Most students hadn't paid a lot of attention to the election in general, let alone the Florida vote , but Frost's victory might change that going forward.
"Politics isn't really my thing," said senior Valeria Mendoza . "Who knows – maybe now I will start paying attention knowing there is someone from my generation."