Eastside Students Condemn Racism, Call for Unity at Annual MLK Celebration
At a Zoom celebration of Martin Luther King, Jr.'s birthday on Jan. 17, junior Judge Cantrell represented Eastside, speaking about the need to overcome racism to create a better environment for future generations. 
The Eastside Choir also presented at the event, titled "Keep Moving Forward," which was hosted by Palo Alto's First United Methodist Church.
Judge decided to participate in the event after Office Manager Janelle Fine asked if he was interested. Keeping King's words in mind "The time is always right to do what is right," Judge took the opportunity to speak out.
"I think it's important to set an example for people similar to me," Judge said. "It's important for people, from different age groups, to see younger people being provocative and taking action."
Judge said that the world had lost icons like King, baseball great Jackie Robinson, and playwright Chadwick Bosman, and called on people to continue their legacy. He urged people to not shy away from making change or they might miss out on making history. 
"My hope is for unity," Judge said. "That through unity we can learn to love again, we can learn to heal, we can begin to start this process of turning this country around and get rid of the racial agenda that still exists."
In addition to Judge's presentation, the celebration included a recording of last year's Eastside Choir performing "Ain't Gonna Let Nobody Turn Me Around" by The Freedom Singers.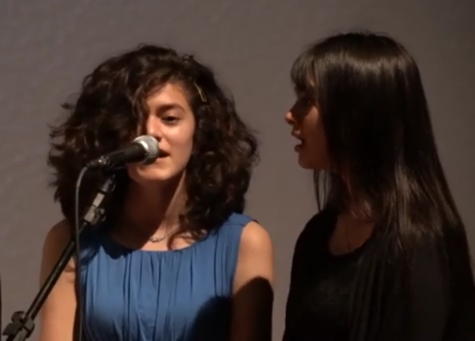 The Eastside choir has been participating in the event for about 10 years. It has been a challenge for the current choir to record itself due to Covid restrictions. Since it was ultimately not possible, Choir teacher Jansen Verplank selected a recording of last year's Eastside Choir's performance in January.
He chose this performance because it has been sung for decades during the civil rights movement. The song is structured so that students can add their own lyrics. This year's lyrics referred to racism and deportation. 
"As a teacher, I really appreciated that they included various performers to talk about the issue," Jansen said. "It was a nice way of being inclusive."