What Do Students Want To Do This Summer?
After a year of quarantine, students and teachers are finding new ways to approach the summer. 
Covid-19 has affected summer programs, classes and job opportunities, with some being cancelled, others limiting the numbers of students who can participate, and still others modifying by changing the times of classes or how the classes are run. But students' goals for the summer this year are similar to previous years — learn something new, develop individual skills, and spend more time relaxing with family and friends.
"I want to gain leadership skills in activities that I am part of, have a fun and safe summer, and have a summer that is relaxing so that I am able to have a fresh plate when we start school again, so it allows me to be focused and be devoted to all my energy and efforts into junior year," said sophomore Alondra Lopez.
Student Services Coordinator Karla Garcia is helping students plan their summer activities. This year students are required to complete 120 hours of academic or professional development. Planning is still underway, but so far, more students are looking at taking classes or getting a summer job, rather than attending programs, since those are so limited, Karla said.  Generally there have been some changes and shifts in terms of summer deadlines and summer responses. Some students who applied for internships, for example at Facebook, are only just now receiving responses to their applications and invitations to interviews. 
In order to enroll in one of these classes or apply to an internship, students must meet with Karla either through email or on Zoom. For the past couple of years, Art classes and Foothill Psychology have been the most popular, Karla said, because Psychology is "different" and Art is a fun outlet for self expression.
"What I'm most excited about in the summer is getting more sleep and attending my Art class," said freshman Jeremy Lopez.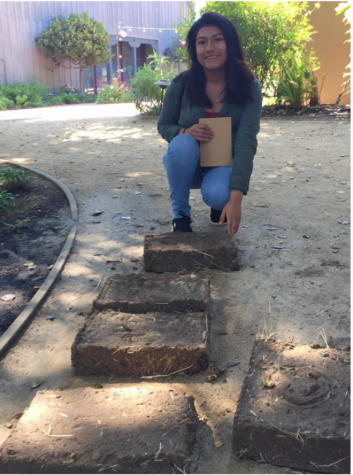 Students have also done different numbers of off-campus classes through places like U.C. Santa Cruz, and each class brings out a different characteristic or personality. The numbers of students in various classes shifts every year, but remains consistent in terms of on-campus versus off-campus. For rising sophomores, the most popular class tends to be Foothill Psychology, but rising juniors are encouraged to try fine arts, other Foothill college classes, and other extracurriculars. A higher percentage of juniors tends to go off-campus, and programs vary year by year, Karla said.
"I'm looking forward to having a break from normal classes and just spending more time with friends," said sophomore Angie Perez.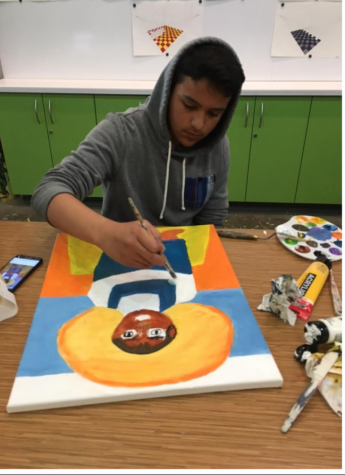 Karla said summer activities can truly be "enriching".  She remembered many successful summers that students have really succeeded in Foothill classes. They might struggle at the beginning but then something clicks and students later start to engage more in the class. For Art, students have immersed themselves fully. Off-campus students dive into personal interests. Success can look different to every student whether they complete a college course or an off-campus program. 
"Every summer is memorable to me because certain students come back to me with certain reflections, feedback, and experience," Karla said.
Even though students are trying to build enrichment or academics into their summer plans, some look forward most to simply being able to spend more time with friends and family in a relaxing way.
"One thing that I'm most excited about during the summer is spending time with my family and friends more frequently," said freshman Angel Aguilar.