Program Takes Students to China for New Cultural Experiences
When you live in a world that is as globally connected as ours, the best thing you can do is immerse yourself in different cultures and experiences around the world. This is what Eastside is allowing some students to do with a new opportunity of travelling to China. 
Former Eastside teacher Bill Kwong has brought forward a new program, Journey to the East, to take 10 students to China. The trip will be completely free to the students thanks to DL Holdings, a main board company listed on the Hong Kong stock exchange. 
The founder of DL Holdings, Crystal Jiang had the idea of sponsoring and supporting the program. She and her husband, Andy Chen, will also use resources from CJSE Family Foundation, which is an animal welfare organization founded by Jiang, to facilitate the program's success. 
The trip will include 10 students, AP Government and Macroeconomics teacher Jaya Subramanian as a chaperone and Bill as the leader of the group.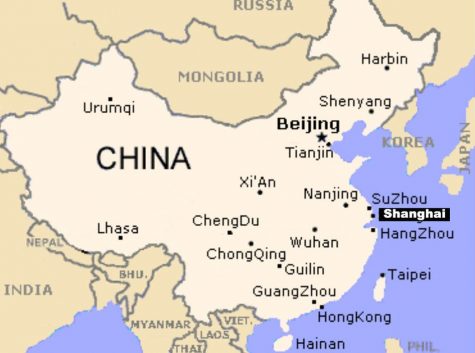 On Sept. 31, Jaya held an informational meeting on the program, which about 25 students attended. Students applied to participate by  filling out an application describing the reasons for wanting to travel to China and what they believe they will gain from the experience. The 10 applicants who were selected were informed on Sept. 10. They will participate in a year-long preparation program to learn about Chinese culture before they go, including monthly Saturday seminars where they will hear from guest speakers, take field trips and learn conversational Mandarin to prepare them for the two-week trip to China in June.
"I want to experience a different culture and get out of my comfort zone," said senior Henry Soria Torres, one of the students selected. "I'm interested in learning about how people across the globe from us live."
Senior Alondra Zamora, another senior who was selected, said that as she has only experienced Latinx culture, she is excited to learn more about an Asian culture. 
"I want to learn more about what Chinese New Year is, "Alondra said. "I'm really involved in my Aztec culture and I know we have an Aztec new year, which I know what mine means but I don't know what theirs means."
Principal Chris Bischof is enthusiastic about this opportunity for Eastside students. 
"Bill has amazing connections in China so students will be able to do things in China that you couldn't do if you just went on your own," Chris said. "Students will be able to learn more about the day in the life of a Chinese student and Chinese students will be able to learn from us."
Of course, while COVID-19 is still a large part of our world today, Chris and Journey to the East want to ensure the safety of students before traveling abroad, and China's regulations also may change depending on the circumstances.
"All of this is contingent on if it's safe to travel to China in June," said Chris. "We will follow safety protocols but if it is not safe, we won't go". 
If it is not safe to travel to China this coming June, the selected students will have the chance to go in the summer of 2023 even if they graduate in May 2022.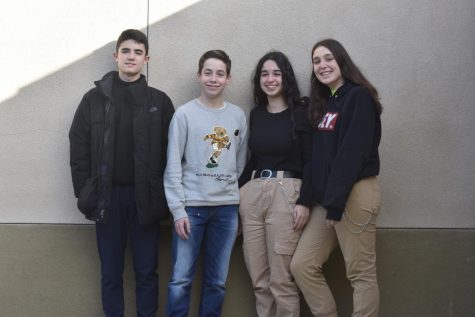 While the deadline to apply for this program has already passed, students still have other chances to travel internationally on programs Eastside recommends, such as the Amigos de las Américas program, which takes students to  Latin American countries, including Costa Rica, Uruguay and Ecuador.
Another program that is developing is the Spanish exchange program that Eastside participated in in 2020. If everything goes according to plan, four students from Spain will come to the Eastside during this school year and four Eastside students will have the chance to travel to Spain next summer. 
If you are interested in travelling abroad during your time at Eastside, stay on the lookout for these programs that could be opening up soon! Contact Student Services manager Amairany Fuentes at [email protected]  if you have questions.