Met Gala 2021 Top Picks
Eastside students huddled in groups throughout the day in late September to share their reviews of the celebrities and designs on parade at the annual fashion extravaganza known as the "Met Gala".
The event, a fundraiser for the Metropolitan Museum of Art in New York City, brings together top celebrities, fashion designers and other members of "high society" to celebrate the past year of art in the form of fashion. This year's fashion theme was "In America: A Lexicon of Fashion."
Celebrities rose to the challenge, choosing outfits that expressed "America" to them. They challenged gender norms and political views, and pushed boundaries, and freedom of expression was at a high.
Junior Amel Hoton was just one of the Eastside students captivated by this year's Met Gala.
"The clothes, designers, everything," Amel said. "I get to see my favorite celebrities dress up and reunite with other celebrities after being apart for LITERALLY a year."
Leading names from the arts and fashion co-chaired the event, including American actor Timothée Chalamet, musician Billie Eilish, American poet Amanda Gorman, and tennis star Naomi Osaka.
Three editors from The Eastside Panther discussed the best, the worst, and the most questionable looks from the night. Juniors Michelle Tiburcio, Brandon Perez and Azeneth Rocha Coronel share their views and invite you to email your comments to [email protected].
Billie Eilish – American Singer
She wore a nude tulle dress from Oscar de la Renta.
Brandon: "She gave America … MARILYN MONROE!"
Lil Nas X – U.S. pop singer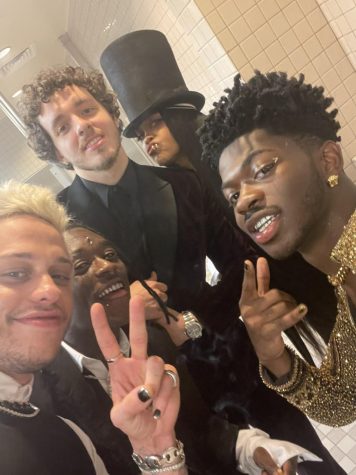 He wore three Versace looks on the red carpet, including a gold, velvet cape. The musician later changed into golden body armor and a sparkling bodysuit.
Azeneth: "Popped off, doesn't care what people think he showed his feminine side and I really love the way he does it."
Alexandria Ocasio-Cortez – U.S. Congress Rep.
AOC wore a custom Brother Vellies ivory wool jacket dress that had a message scrawled across her back in large letters, "Tax the Rich."   
Azeneth: "She popped off, sent a very clear message about how billionaires tend not to pay taxes, so her message was very much clear." 
Brandon: "TAX THE RICH!"
Emma Chamberlin – American Youtuber
Sponsored by Louis Vuitton, she wore an asymmetrical, studded gown styled with gold jewelry along with a pair of gold heels and 60s style makeup.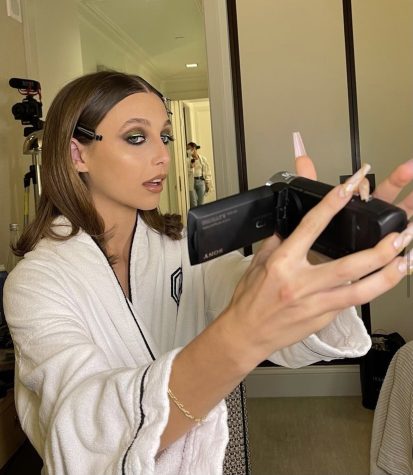 Michelle: "This was her first Met Gala, and she stunned her way in."
Brandon: "She understood the assignment because she came and swerved, she gave me hot couture!" 
Gigi Hadid – American Model
Styled by Prada, Gigi Hadid wore a white column gown with a thigh high leg slit in the back, and leather gloves. She had her hair styled into a high ponytail. 
Azeneth: "I loved her outfit … it was giving me Jessica Rabbit vibes."
Brandon: "HER OUTFIT WAS BOMB… always love Prada."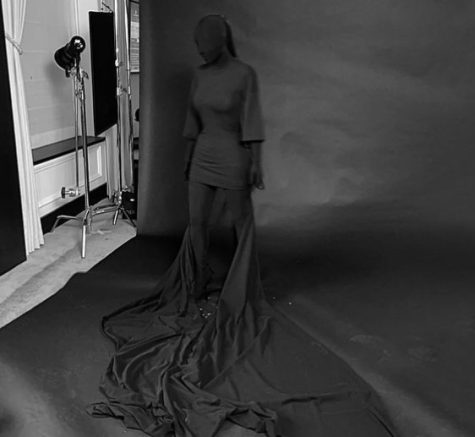 Kim Kardashian – reality tv show actress, businesswomen, and soon to be a lawyer
What she wore: a black-out hoodie
Azeneth:  "I think it sent a clear message, Kim is a big influencer and whatever she wears she will get  sexualized, her wearing this she still got sexualized, and that defines American culture" 
Michelle: "What is American culture without wearing a shirt dress" 
Timothee Chalamet – American Actor
Chose to wear an all-white ensemble by Haider Ackermann, who is one of his most-worn designers and closest collaborators on the step and repeat. The outfit consisted of a satin tuxedo jacket with black lapels, paired with white sweats and Converse shoes.
Michelle: "TRUE representation of what American fashion represents."
Azeneth: "I like the Converse for Timothee Chalamet." 
Brandon: " He looked so fine in that but the Converse … I mean he at least he should of worn CLEAN ONES."
Asap Rocky – American rapper
Wore a quilt-style cape designed by Eli Russell Linnetz.
Azeneth: "Knitted carpet." 
Brandon: "My fruity pebbles be like…"
 Dixie D'Amelio- TikTok Influencer & music artist
Dixie wore a short black dress from Valentino and a huge black feathered headpiece
Azeneth: "Ostrich." 
Brandon: "This is what my dust cleaner looks like."