NEWS BRIEFS: Track Ends Busy Season, Prom Expands Fundraising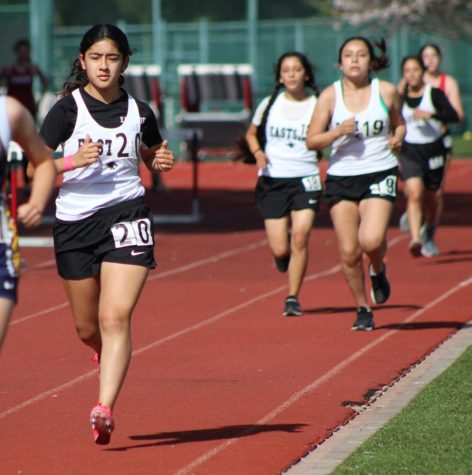 The Track & Field team concluded its 2022 season at the WBAL championships on May 6 at Gunn High School in Palo Alto.
The team of about 32 members participated in three league meets and preliminaries. Nine members advanced to the championship round, including varsity and junior varsity boys and girls.
The championships ran from early afternoon into the evening, ending with a rather chaotic 1600 meter Track relay involving eight JV runners.
In Field events, junior Juan Ibarra won the boys discus-throw event, competing for his first time ever.
***
Every year the Prom Committee raises money to cover the cost of the venue and food.
This year's Prom, on May 28 at Saratoga Springs, will have the theme of "A Night Under the Stars."
Fundraising started back in February, with Valentines gift bags and treats for sale and delivery. Most recently, the committee tried a new approach, which also helped build community. At a special event on May 7 at Tea Lyfe Drinks, a boba shop in Saratoga, visitors could by stickers designed by students with the proceeds going to support the Prom.
Many Eastside students came and so did locals from the community, who bought stickers and helped make the event a success.